Ryman Auditorium | Nashville, Tennessee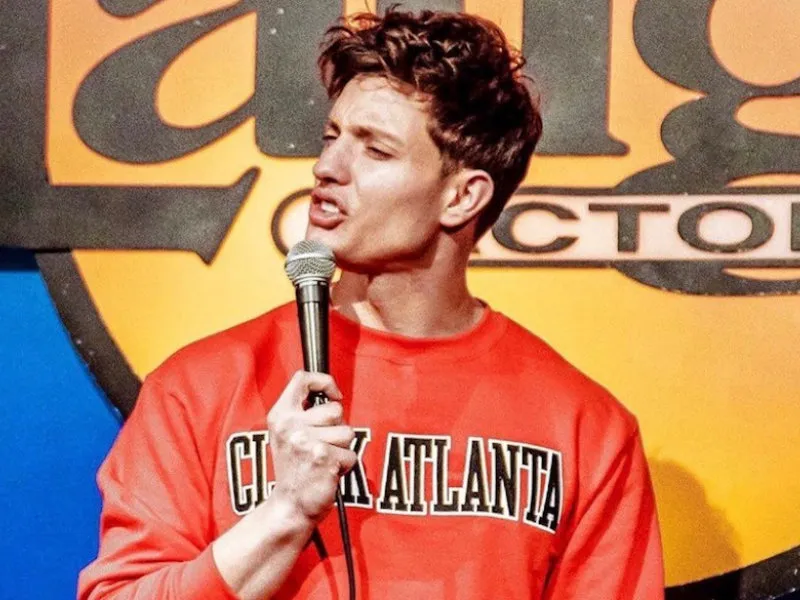 One or more of the four superb nights of Matt Rife's "PROBLEMATTIC WORLD TOUR" at the Ryman Auditorium are just a click away. It will begin on June 6th, 2024, and last through the 7th, 8th, and 9th, and fans are already reserving their spots. Why?!?! Well, it's going to be one of the most spectacular nights of comedy on the planet, and it's Matt Rife, one of the hottest names in the industry right now. This is his biggest tour to date, so he's bringing everything he's got, including his best performance yet, ridiculously funny storytelling, and brand-new material, aannnddd nobody in their right mind is gonna want to miss out. We have tickets for all four nights, so you won't have to miss out, but you'll need to act fast if you want to attend. To secure yours before they sell out, click the "GET TICKETS" button now and be ready for some seriously hot action.
Everyone's talking about stand-up comedian Matt Rife, and with good reason. He's stupidly funny... aaannddd you have to be living under a rock if you haven't heard about his new tour by now, considering how thoroughly he's dominated the competition. In case you haven't heard of the next big thing in comedy, let us fill you in.
A native of North Lewisburg, Ohio, and born on September 10th, he shot to fame after producing two critically acclaimed stand-up comedy specials—"Only Fans" (2021) and Matthew Steven Rife (2023)—and giving a stellar performance on the comedy competition series "Bring the Funny."
At 15, he began performing stand-up for the first time, and throughout the years he has honed his skills to the point that he has shared the stage with such comedy greats as Erik Griffin, Dane Cook, Mike Epps, Erik Finesse Mitchell, DeRay Davis, and countless others.
Over 14 million people follow him on the video-sharing app TikTok, and he's been in films and TV shows for more than a decade, including "Fresh Off the Boat," "Brooklyn Nine-Nine," and Nick Cannon's improv game show "Wild N' Out," on which he made history as the show's youngest cast member.
The public has nothing but adoration for his ability to make them laugh, and he continues to perform to such a high level without any signs of slowing down, like he was made just to do this thing. For instance, his stand-up comedy has been in high demand as of late, selling out performances from Hawaii to New York.
Given the enormous impression he has already made in the industry, it is not surprising that his new tour, his biggest to date, will be a memorable outing for anyone who attends, and people are buying up a lot of the remaining tickets available, so they're almost in short supply already. But don't panic; this website is the best place in the world to grab your reservations. Just be ready to move fast, like right this second, and secure yours in our fast, secure, and simple check-out process before it's too late.