Ryman Auditorium | Nashville, Tennessee
Just when you were getting tired of all the old comedians, bang, she appeared, and WOW! did she bring the funny. She is one of the best comedians out there, and now she is bringing all of that amazing flavor to a special event at the Ryman Auditorium on Saturday, April 22, 2023. You can expect to laugh your head off as she entertains every single square inch of your being. Nothing will make you happier than being there, but tickets are running out, so be sure to grab yours right here and now before they all sell out. Simply click that "Get Tickets" button and follow the prompts.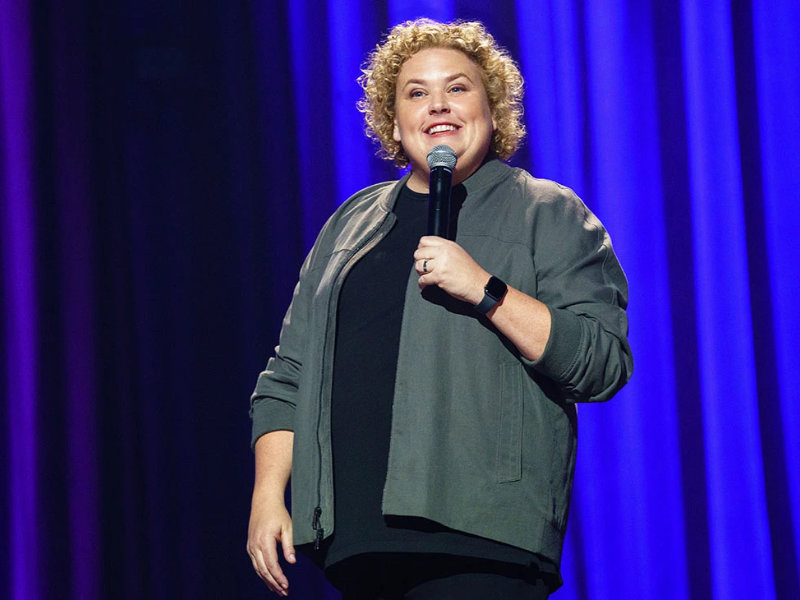 Fortune Feimster is a stand-up comedian, writer, and actor who uses her signature brand of confessional comedy to bring audiences closer together. She uses humor and storytelling to demonstrate that people of different ages, races, and orientations can find common ground in just a couple of jokes. In her hour long Netflix special, "Good Fortune," she elaborates on those similarities.
The North Carolina native first gained notoriety as a contributor and panelist on E's smash hit show "Chelsea Lately." After that, she became a regular on Hulu's "The Mindy Project," as well as NBC's "Champions" and "Kenan." Many popular series have featured her as a guest star, including "Claws," "Nora from Queens," "2 Broke Girls," "The L Word: Generation Q," "Workaholics," "Glee," and "Tales from the City." Thanks to her recurring role as fan favorite Dougie on the CBS series "Life in Pieces," Fortune gained even more recognition from viewers.
Fortune has spent over twenty years cultivating a diverse and original work ethic. Her infectious and ecstatic comedy is touching lives and bringing us together every day, whether she is performing live or broadcasting on radio, film, or television. And it's obvious the persistent and unflappable comic is just getting started. For her, opportunities are piling up as quickly as punchlines. So come on down to Ryman Auditorium and experience her magic live on stage.