Ryman Auditorium | Nashville, Tennessee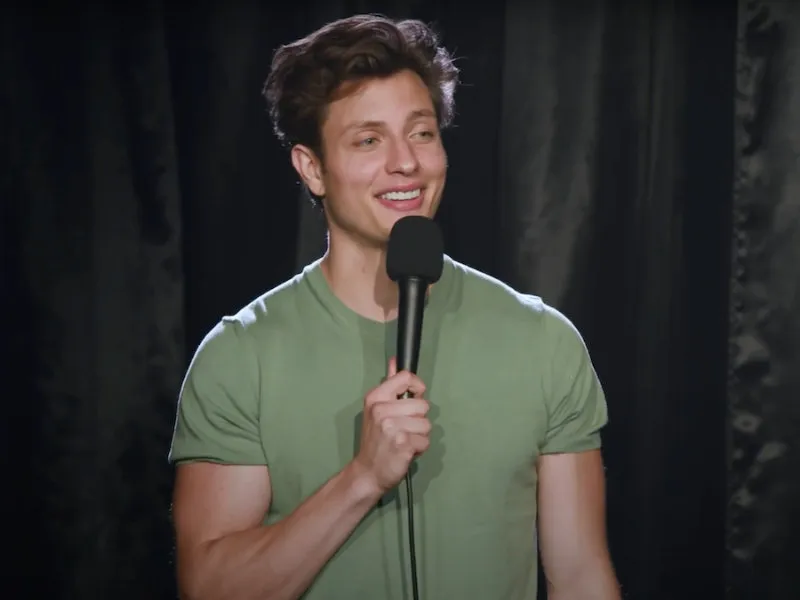 The Ryman Auditorium will be in for some sizzling hot action because the "PROBLEMATTIC WORLD TOUR" is coming for four incredible nights of non-stop funny action. That's right, folks. You get several opportunities to check Matt Rife out here and hard-core fans will even watch him on all four nights, so expect tickets to be in short supply. He's bringing all of his talents, which include stand-up comedy, improvisation, and storytelling, pretty much guaranteeing one of the best nights you'll have on the planet. Plus, with this being his biggest tour to date, you know he is going to do it big. Mark these dates on your calendar: June 6, 7, 8, and 9, 2024, because that's when he is passing through. Grabbing your passes in advance is a must to secure your spot, so click on the "GET TICKETS" button, which will take you through our fast, easy, and quick check-out process.
If there's one dude in the game that's doing big things, it's Matt Rife. Steadily going through the motions, Rife has become a rising star to the point where he is fast becoming a household name. One need only look at his social media following, which includes 14 million TikTok followers and 4 million Instagram followers, to see the impact he's making.
He took the stage when he was just 14 years old, and from then on, he decided that comedy was his jam. By the time he reached 15, he was already opening for well-established players like Dane Cook and DeRay Davis. He's also worked with so many other superstars, but his big break came in 2015, when he proved he was not only good but a feared contender in the improv game show "Wild N Out."
He's also made several guest appearances on shows like "Brooklyn Nine-Nine" and "Fresh Off the Boat," plus he's also worked on the big screen with roles in "Wolf Mountain and "North of the 10." Not only that, he's had huge success both in 2021 and 2023 with his comedy specials, "Only Fans" and "Matthew Steven Rife."
Now, with a huge following and traction under his feet, he's undertaking the biggest thing he's ever done. There's a huge tour with over 100 dates, and you're invited for the ride, but everyone is going crazy, grabbing all the available tickets. Rife's ability to sell out gigs, no matter where he performs, can be attributed to his wit, comedic timing, and relaxed stage appearance. His enthusiasm and excitement are contagious, and he has a real talent for keeping people's attention.
Want to get a taste of what's in store? Just check out the promotional video below, which features Ashton Kutcher, Mila Kunis, and Rife and is absolutely hilarious. This is a once-in-a-lifetime opportunity that fans old and new will appreciate, but he's been selling out across the board, and if you're going to get a chance at grabbing some for yourself, you've come to the right place. Buy them right here and now, but be quick, as they won't be around for long.