Ryman Auditorium | Nashville, Tennessee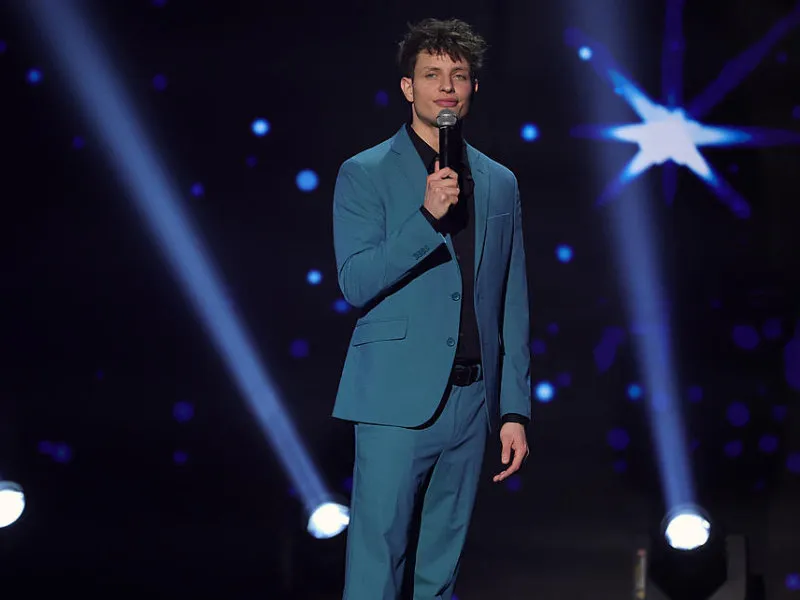 What's better than an opportunity to check out one of the hottest comedic talents right now? Another three additional dates at the same venue, of course!!! Yup, that's right, Matt Rife is making his way to the Ryman Auditorium on June 6, 7, 8, and 9 for his "PROBLEMATTIC WORLD TOUR." All of you are gonna get one helluva show every night when he brings what will be the best performances he's ever done to date. It is, after all, the biggest tour he's done!!! Grabbing your tickets in advance is a must, as this is a rare opportunity indeed, but they're already hard to get. Lucky for you, we've got a bunch available right here and now, but you've got to move quickly as they won't be around for long. So, without further ado, click the "GET TICKETS" button and follow our simple but fast and secure check-out process.
The likes of Matt Rife are hard to come by. He is not only eye candy to behold but also hilarious, and with some of the finest improv talents in the business, his popularity has skyrocketed lately. That's why he is now on his biggest venture to date, a brand-new tour with over 100 stops worldwide, and the fans cannot contain their excitement.
Coming from North Lewisburg, Ohio, Matt was first exposed to the idea of entertainment at the age of 14. Over the years, he has proved that attractive men can also be hilarious, which is a rare combination in the industry. When he was 15 years old, he exploded onto the scene and has been perfecting his trade.
In his short career thus far, he has already accomplished a great deal, including performing alongside such notable comedians as Nick Cannon, DeRay Davis, Mike Epps, Finesse Mitchell, Dane Cook, and many more. Plus, he has been on NBC's "Bring the Funny" and produced his own stand-up specials (2021's "Only Fans" and 2023's "Matthew Steven Rife"). In addition to guest-starring on "Brooklyn Nine-Nine" and "Fresh Off the Boat," he made history as the youngest cast member on Nick Canon's popular improv series, Wild N' Out.
His social media popularity is through the roof, with over 14 million TikTok followers and over 4.5 million Instagram followers attesting to his extraordinary ability to connect with his audience, and his comedy genius has struck a resonance with audiences, making it easy to sell out performances.
If the promotional video containing a slew of "off the wall" jokes included below is any indication of this tour, it will be something truly extraordinary, which of course it is. Considering his massive fan base and current popularity, it should come as no surprise that tickets are selling out very fast.
Fortunately, it's straightforward to secure your tickets right now before they sell out. So don't waste any more time thinking about it; select "GET TICKETS" now and make sure you attend one of his four showings at this incredible venue.